Bird Action In The Morning at IBSP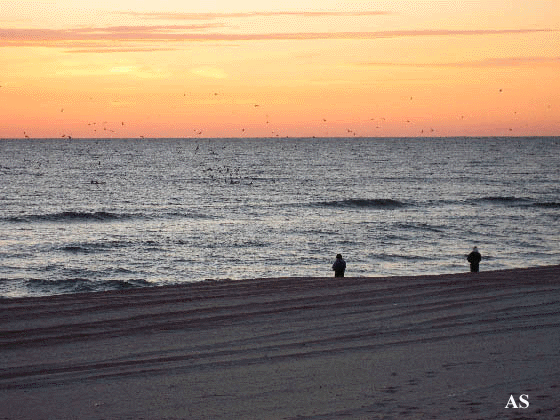 One December morning, at Island Beach State Park in NJ, as the sun came up birds filled the sky. This suggested that striped bass were feeding on baitfish near the surface. But they were all over 300 yards from shore. Even with my new Lamiglass 10 foot rod I couldn't cast that far.
Soon boats showed up and had some action. The surf casters on the beach could only watch. The bird action continued off and on throughout the day, but never came in close to the beach.
To see about Island Beach State Park follow this link: IBSP


---