Fishing for Stripers
Striped Bass are the most popular sport fish on the US East Coast. They are challenging to catch, and fishermen that catch them are proud fishermen indeed!
Striped bass can be found along the coast from North Carolina to Maine. They prefer water temperature in the range from 50 to 68 degrees fahrenheit, so they migrate north in the spring and back to the south in the fall, seeking waters within that temperature range.
Fishermen fish for striped bass from boats and from the shore. They can be caught on a variety of baits, lures and even flies.
Striped bass fishing takes some thought and planning. You have to figure out where they might be, and when, and also what they might be feeding on so that you can use the proper bait or lure. But when you figure this all out, and then catch a striped bass , there is such a satisfying sense of accomplishment that you want to go do it again, and again.
Many people that start striped bass fishing enjoy it so much that it becomes a lifetime endeavor, a quest, hoping that each time they go fishing they can catch more, and maybe even bigger stripers.
Follow the links on the navigation bar on our Home page, that will guide you in your efforts to catch striped bass.
Fishing for Striped Bass at Montauk
Striped Bass Abundance
Are striped bass abundant? Not very. It seems like the number of striped bass has been declining over the last few years. Are we catching too many? Maybe we should be more careful about taking too many big ones. Perhaps when we catch a large striped bass ( large striped bass are probably females) we should quickly take a picture of her, then gently let her go. Give her a chance to do her spawning thing next spring, and make more striped bass. Let your photograph be your trophy.
To see more about striped bass abundance
follow this link: Chesapeake Bay
Striped Bass Fishing Photos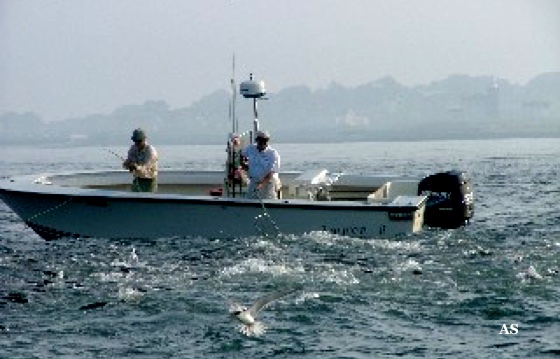 Striped Bass Boat Fishing
Striped Bass Boat Fishing
Striped Bass Boat Fishing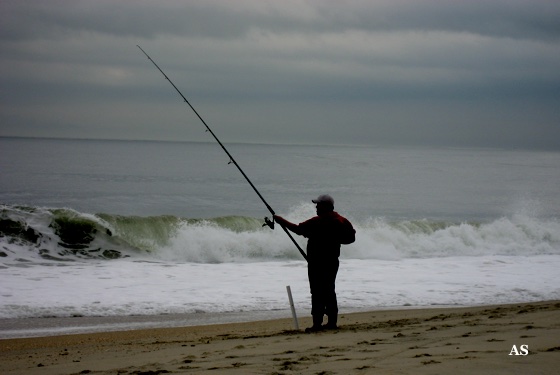 Striped Bass Surf Fishing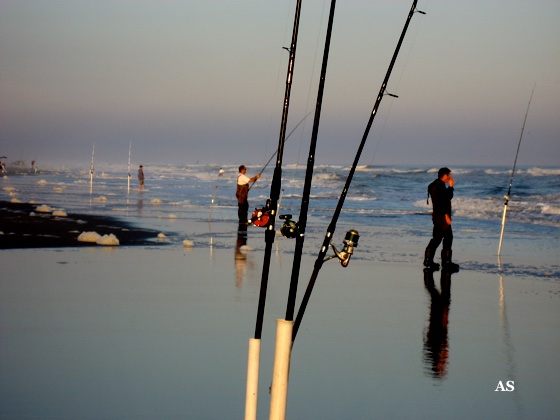 Striped Bass Surf Fishing
Striped Bass Surf Fishing
Striped Bass Fly Fishing
Striped Bass Fly Fishing
---