Casino Pier Roller Coaster Wrecked by Sandy
View of The Casino Pier Roller Coaster while fishing for striped bass from a boat along the NJ coast north of Island Beach State Park on Nov. 26, 2012. We only caught 0ne striped bass, but the views of damage caused by Sandy were striking.
The Sandy superstorm washed away the front of the Casino Pier at Seaside Heights, NJ. The roller coaster which was at the end of the pier was dumped into the ocean, and there it sits.
Sandy Damage to FunTown Pier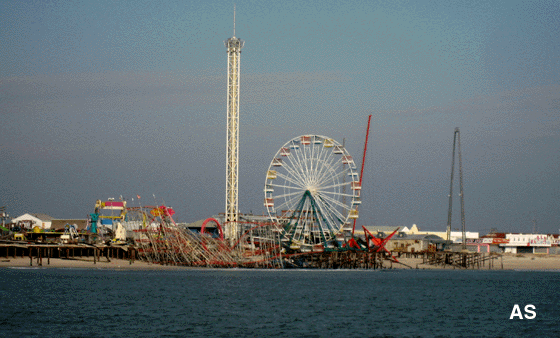 Sandy also caused serious damage to the FunTown Pier, which is in Seaside Park, just south of the Casino Pier.
See the caved in end of the pier and twisted beams and structure.
Ortley Beach Surf Club
I believe this is whats left of The Surf Club at Ortley Beach which was demolished by the storm.
Sand Piles on the Beach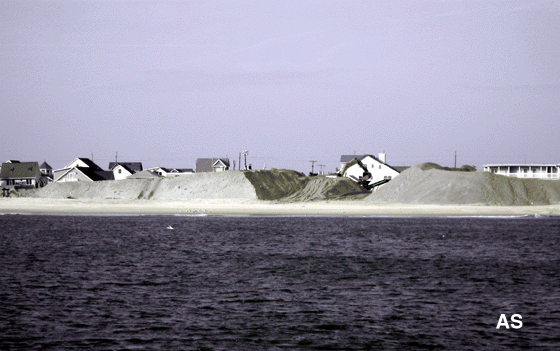 It looks like they are piling the sand they are clearing off the roads on the beach. Maybe they will use this sand to rebuild the dunes.
Island Beach State Park
The Swimming Beach and Pavilions at Island Beach State Park After the Sandy Superstorm. The Pavilions are Behind the Dunes.
Follow this link to see: Island Beach State Park