Throwing a Cast Net
The photos below are of Captain Dave Showell of The Absecon Sportsman Center in New Jersey. It is late September and Captain Dave is catching both Spot and Mullet off the beach in Brigantine.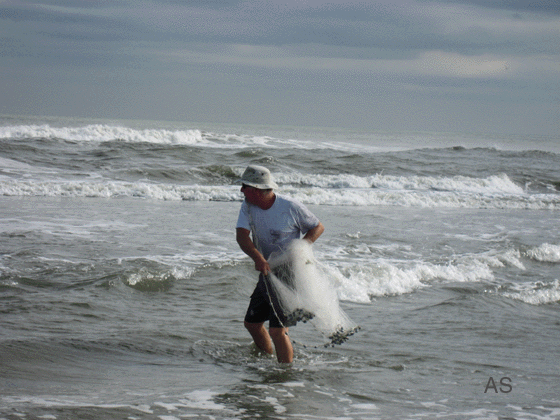 Captain Dave is poised to throw the net.
Captain Dave throws the net.
The Absecon Bay Sportsman Center has the best stock of live bait around.