Striped Bass Fall Migration Map
The striper migration is still underway. Some large stripers are being caught along the New Jersey coast. However most have stayed out in deeper water, off the beach, and out of the range of surf fishermen. Stripers are also now being caught around the Delawares Bay and even down by the Cheapeake Bay.
The Maryland Department of Natural Resources earlier reported - The fall migration of large striped bass from the New England waters is well underway and most seem to be far offshore, beyond Maryland's three-mile legal boundary ( EEZ ).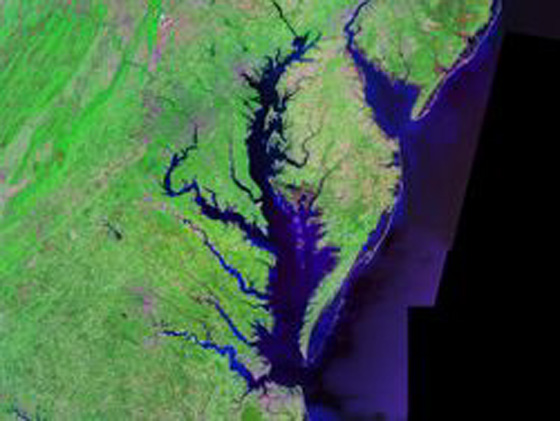 The Delaware Bay and Chesapeake Bay as seen from space.
Follow the migration. Link - to Bait & Tackle shops and other sources along the striped bass migration route that provide fishing reports.
To find out more about the striped bass migration follow this link:
Striped Bass Migration.



---